About Us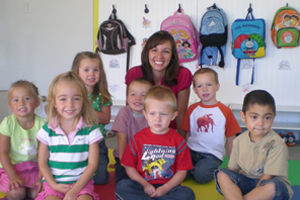 Hi!  I'm Joy Anderson:  Stay-at-home mom of 3 and creator of Start a Preschool.com.
I created Start A Preschool.com because I saw a need: Stay-at-home moms can't find good work-from-home jobs that offer them:
* A consistent income
* A flexible schedule with minimal hours for a good pay
* Ability to spend quality time with their children while working
In fact, that's exactly what I found two years ago, when I had to support my 3 young children on my own as a single mother.  You see, I had stayed home with them for 8 years and couldn't imagine having to leave them in daycare so I could work.
So, I could either work multiple small jobs from home and constantly tell my kids to leave the office because I was working, or I could run a home daycare but spend 12 hours a day taking care of other people's kids.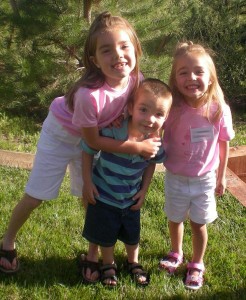 Both options seemed exhausting!
After doing a lot of searching and finally talking to one of my friends who taught preschool classes in her home, I realized there was another option! I could Start A Preschool!
So, within 30 days, I had started my own preschool and began making a full-time income. I loved being able to spend quality time with my kids while I worked. And my kids loved the fun activities during preschool time!
And soon after, I realized I had to get the word out to other women who, just like me, didn't know this option was available.  And thus, Start A Preschool.com was born, so I could teach women how to make money by teaching preschool classes in their home.
Here's why I love my preschool business:
You can choose your own schedule.  If you teach only 2 classes a week (5 hrs. a week) you can make an extra $1,000/mo.  You can keep adding more classes for more income, and if you teach 2 classes a day (5 hrs. a day) you can make $4,000+/mo.!
You can get your business up and running quickly, and you can even get $1,000+ to start your own preschool!
You can bring your kids to work with you and they get a high-quality preschool education at home for free!
You can teach preschool without a degree or experience!
You can get a consistent income each month!
I'd love to tell you more about my story!
Click here to watch a free video and see how you can
get my FREE CD gift to you.