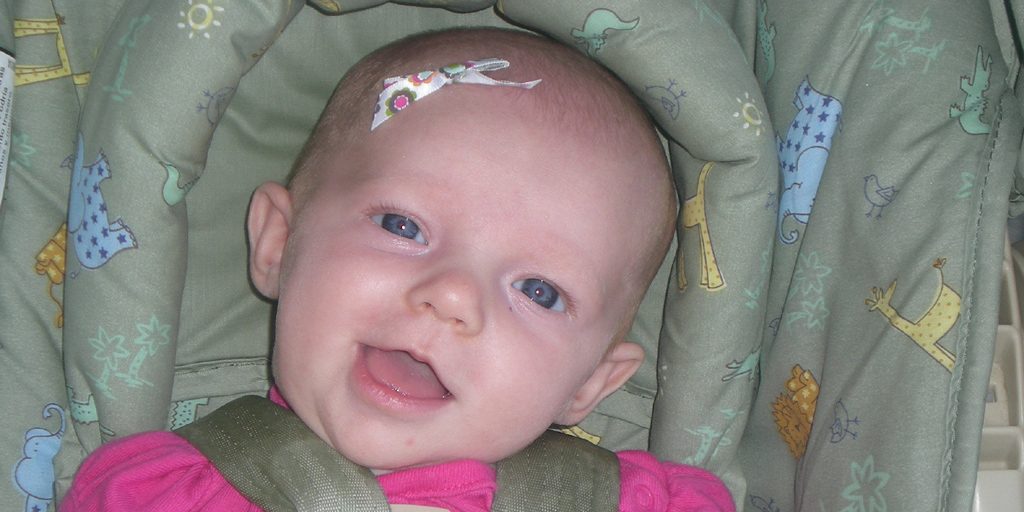 A lot of my students have asked me: "Why did you start a preschool?"
I always respond, "There were a lot of reasons.  But only one reason really mattered: I wanted to stay home with my children and be the primary influence in their lives."  And without being home, I wouldn't have caught my daughter's first smile on camera! (See picture above!) Being home with my children is the absolute greatest blessing and reward that comes from my choice.
So what are the other reasons, and how else has this job blessed my life? If you remember, the driving force behind me choosing to start this business came from my divorce a few years ago and subsequent need to support my 3 children by myself.  I had to find a way to pay the bills in 30 days or we would be out on the street.  No fear could ever be more real or more threatening than that.
Options to make money
I thought I only had 3 options to provide for my family:
I could get a job and put my kids in daycare.  The thought of being apart from my children as they struggled through the divorce literally made me sick to my stomach.  I actually lost 10 lbs. during the divorce and have no doubt that it was due to the intense stress I was put under with feeling like my kids were going to be taken away from me and put in daycare.  I wanted to stay home with them and be there when they needed me!
I could work lots of little jobs from home that would hopefully combine to make a full-time income. But having tried several at-home opportunities like eBay and Pampered Chef, I knew I couldn't continue to send my children out of the office all day while I told them: "I'm sorry I can't play with you right now.  Mommy's working."  I wanted to spend quality time with them at home while I worked!
I could start a home daycare.  After talking to other daycare owners, however, I realized that I would be working 12-hour days watching other people's children and I would be thoroughly exhausted at the end of each day.  I wanted to give them a happy mother and a stable home!
Looking for a different option
So in reality, NONE of those were options for me.  Because none of those choices allowed me to spend quality time with my children at home while I worked.  So I searched for a new option. And after discovering that I could start a preschool, only work 5 hrs. a day, spend quality time with my kids while working, and still make $4,200/mo. I knew it was the perfect job for me!
I can finally PLAY with my children while I work!  It's sometimes been hard for me to put away the daily tasks and actually sit down and play with my children.  Now we play all the time and spend real quality time together during Arts & Crafts, Story Time, Free Play, Rhythms & Movement, and much much more!
I can finally SUPPORT my children! Each month I know exactly how much I am going to make, because my preschool students have registered under a 9-month contract.  I know that I will be getting paid for the next 9 months (and 3 months for summer camp) and I don't have to constantly keep advertising!
I can finally HELP OUT the family budget! What a relief it is to know that my preschool income adds money to our family budget each month and helps pay bills.  It's almost like an insurance policy just in case something happens and we need more money!
I can finally GET PAID what I'm worth! I know that my skills and talents are worth way more than I could ever make in the workforce, especially after I would have to pay the daycare bill and actually take home much less money.  I love that I only work a few hours each day and yet make over $40/hr.!
YOUR TURN!
If you chose to start a preschool, how has it blessed your life, or how can it bless your life?
Get the 7 Free Secrets
to Starting a Preschool in Your Home
LIMITED TIME - Sign Up now and get FREE instant access to the Entire 60-minute course.