Learn How To Make $500, $1,000, Even $4,000/mo. With Your Kids At Home!
Join us on a FREE Q & A WEBINAR and learn how to start a preschool (NOT a daycare) the FAST & EASY way!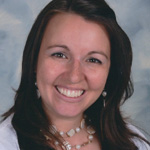 ABOUT YOUR HOST: After becoming a single mom to 3 children, Joy Anderson stumbled upon the perfect solution to provide for her family! Now she's on a mission to tell every woman that they don't have to start a daycare... instead, they can start a preschool, make more money, and work less hours!
On The Webinar...
You'll Learn How To:
STAY HOME and MAKE $500, $1,000, even $4,000/mo.
SPEND QUALITY TIME with your KIDS while you work
CREATE your own SCHEDULE when you want to work
You'll Get Answers To Your Top Questions:
How is this different than starting a daycare?
What are the licensing requirements?
How will I pay for startup costs?
When should I schedule my classes?
How do I run a business?
How should I advertise?

Which Day Is Best For You?
What Time Is Best For You?
Your Local Time Is...