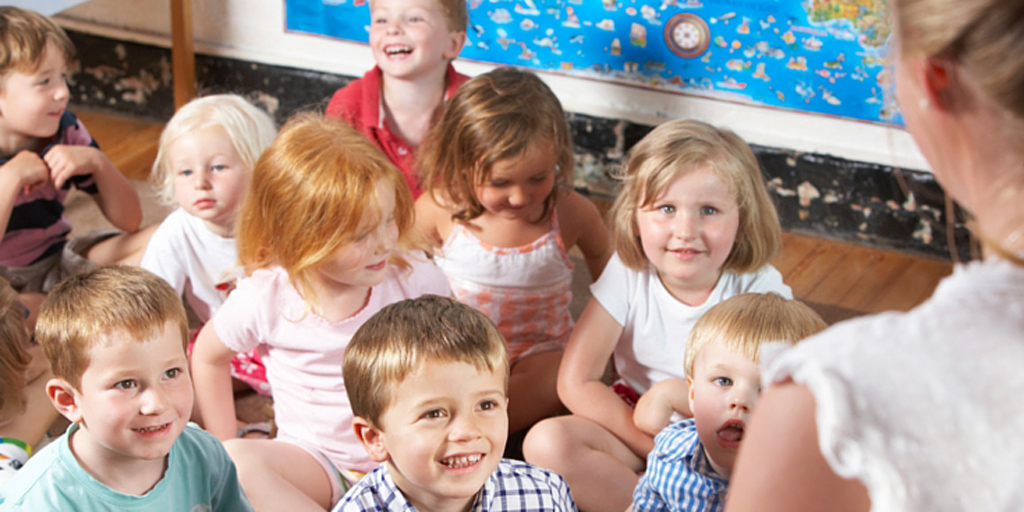 Each year I think to myself:
"This is it. I've perfected our preschool. I won't need to change anything next year. Phew!"
And yet, the inevitable happens. Change comes. And I'm left to say to myself:
"I can either resent the change, or I can embrace it and find a way to make our preschool even better."
I'll admit… there's times when I feel like giving up.  When I feel defeated.  When I don't know the answer.
But I know this is what I'm meant to do. I know this is my calling in life. To enrich our community with my preschool. To bring joy to these children's lives.  So I take a deep breath. And I remember.  I remember everything I've learned over the past 5 years:
If you want your business to thrive year after year, you MUST innovate. You must be constantly improving, bettering yourself, your staff, your curriculum, and your materials. You must be able to be flexible, and turn any negative situation into not only a positive one, but a BETTER one.
You must give your preschool families a REASON to tell everyone about you. You must amaze them with your depth of caring for their child. You must impress them with your never-ending attention to detail and professionalism. You must be the best at what you do, so your families feel like nothing is left to chance.
It takes time. And it takes mistakes. But learning from those mistakes… that's the key. That's the secret. It's never giving up even when you feel defeated or scared or anxious. It's about perseverance… and we all know that it's those who can overcome any obstacle are the ones who finish the race. They may not be first… they might even be last… but they put in the time and used their muscles and they will NEVER be the same.
You must swallow your pride and allow your families to tell you their biggest frustrations and headaches with your preschool. Imagine if you could solve their biggest frustration, how happy they would be! And to think, it only took one question, and one director resolved to improve their program, to make a happy parent.
You must be able to see your potential, and rise to attain and surpass it.
In short, you must believe that you have every trait and ability to be able to succeed. And that which you don't have, can be learned. Nothing is impossible. It's only impossible when you give up.
YOUR TURN!
Be sure to post your greatest lessons in the comments below. I'm sure they'll help others too!
Get the 7 Free Secrets
to Starting a Preschool in Your Home
LIMITED TIME - Sign Up now and get FREE instant access to the Entire 60-minute course.