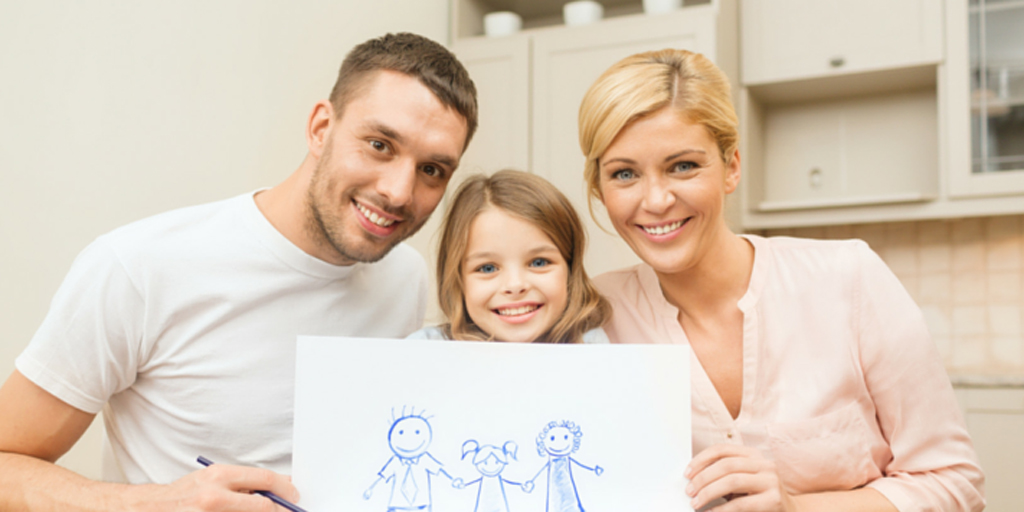 If the thought of holding a Preschool Parent Teacher Conference isn't already making you nervous, it should be! It can be nerve-wracking to think of sitting down with a parent you barely know to try to share their child's progress over the first few months of school.  Oftentimes you feel that you're just starting to get to know the preschooler, so how can you feel confident that you'll be able to have a great conference with their parents if you're stumped at what to say?
Thankfully, our preschool teachers have been holding conferences for years, and have quite a few tips for you preschool teachers out there!
The fall conference shouldn't be heavily weighted on teacher discussion, or child progress for that matter.  With them just beginning school, you're really not charting a lot of progress, as you've just assessed them to see where they're at. This conference should be heavily weighted on parent and teacher discussion.
BEFORE THE CONFERENCE
Don't try to teach on the day you do conferences.  By the time you finish teaching, you'll be pretty burned out anyways.  Instead, cancel class that one day, schedule all the conferences at 15-minute intervals, and then let your parents know which time they're coming in.  If you have multiple children in a class or different classes, be sure to coordinate schedules with the other teachers as well if needed.
My favorite sign-up program to allow parents the ability to sign up for a convenient time for them is Sign Up Genius.
QUESTIONS TO DISCUSS
I always like to send home a note with parents that informs them what to expect during the conference, and how to prepare for it.  Basically, it asks them to think of the answers to these 3 questions below so we can work together to help their child have a great preschool year.
What are some of your child's strengths?
This opens up the dialogue on a positive note and allows the parents to take the lead.  After all, which parent doesn't love talking about their own kid!?!  You might discover some new strengths you haven't observed during class.
What are your goals for your child this year?
This is an excellent time to find out what the parents expect from you as a teacher.  Do they want their child to read?  Do they expect their child to tie their own shoes?  Whenever a goal comes up that you're not exactly comfortable with doing in preschool (i.e. heavily teaching reading) then use time as an opportunity to educate parents with what goals are appropriate for their child's development at that time.  You can have parent education handouts on various topics ready for any parent who wants them.
What would you like us to work on at preschool?
This reminds parents that teachers and parents work as a team, and that you're eager for their input.  It also goes vice-versa where if you have anything you'd like the child to work on at home, this would also be an excellent time to say that.
Then, once you're holding your Preschool Parent Teacher Conference, here's another great tip: place your chair facing the door or clock so you can keep an eye on the time, as well as welcome any parents coming in for the next meeting.  Be sure to ask all your parents to be on time, and that you only have 15 minutes with them, and then your transitions should flow really well.  Once a new parent comes into the room, the existing parent generally feels like their time is done so they head out.  Of course, if you need to continue a conversation, be sure to let them know they can continue it via email or phone later on.
YOUR TURN!
What are your tips for successful Parent Teacher Conferences in preschool?  Do you like to show work samples?  I'd love to hear your ideas! 
Get the 7 Free Secrets
to Starting a Preschool in Your Home
LIMITED TIME - Sign Up now and get FREE instant access to the Entire 60-minute course.